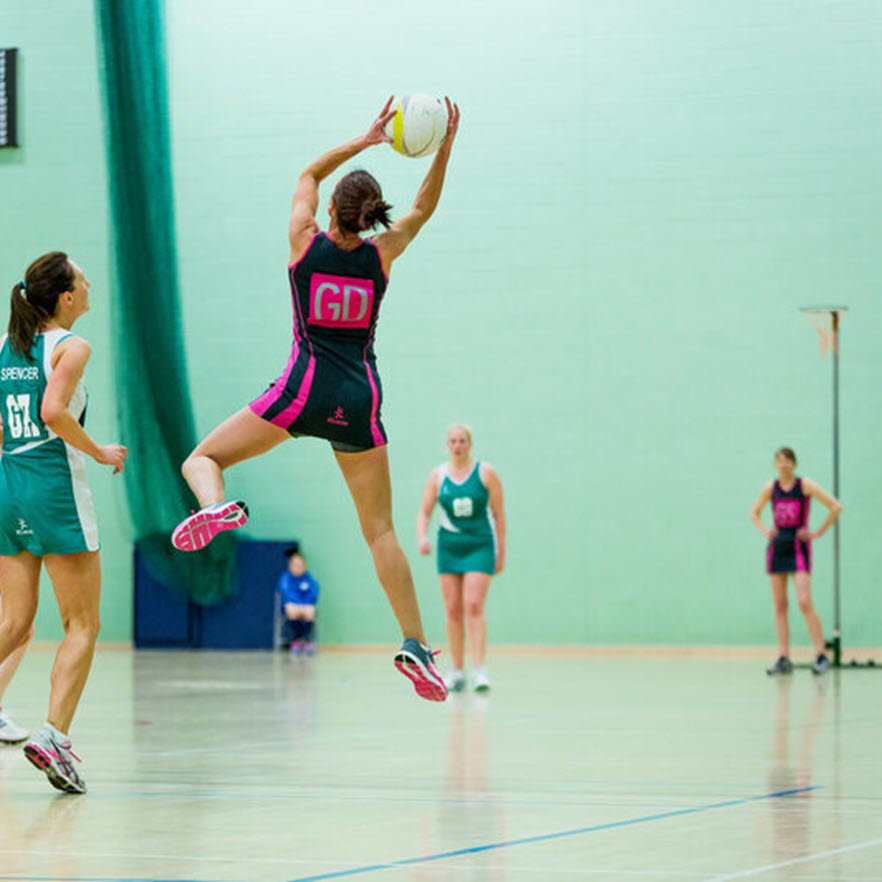 New research has explored foot problems reported by male and female netball players. This article highlights foot blisters in netball.
What's the most common injury in netball? New research that explored footwear and foot-related problems reported by netball players to determine whether these differed between males and females sheds new light . Of course, we'll be focussing on foot blisters in netball. Netball requires players to perform repeated bursts of rapid acceleration, sudden changes of direction and frequent jumping. These demands place high stress on the lower extremity and contribute to a high injury rate in the sport, particularly the lower limb. While most research to date has focussed on musculoskeletal injury, to the exclusion of dermatological injury , the current study has focussed on all foot injuries/problems.
Foot and ankle injuries are common in netball
Older Netball Injury Research
Previous research has shown the following:
One hundred and fifty eight (158) injured netballer players from a group of 3,108 netball players over 14 weeks of competition were surveyed. 52.5% of those injured reported no problems with their feet, 28.5% reported blisters and the remaining 19% reported chafing, soreness or other foot issues .
The most common site of injury in netball is to the lower limb, with ankle (53.8%) and knee (27.7%) .
Ankle sprains were the most common injury requiring medical attention (13.6%) followed closely by blisters (10.7%) and lumbar pain (9.7%) .
Foot and ankle injuries have been shown to account for 41% of all injuries sustained by female sub-elite netball players during a national netball tournament .
The New Research Highlighting The Prevalence Of Foot Blisters In Netball
Two thousand nine hundred and twenty-five (2,925) amateur, sub-elite and elite netball players (men n = 279; women n = 2646; age 26.4 ± 10.0 years) completed a custom-designed online survey with questions related to netball experience, current netball footwear habits and history of foot-related problems. Foot problems were reported by 84.3% of female and 56.8% of male netball players. • For females, blisters were the most common injury (52%) followed by ankle sprains (39.6%),
calluses
(28.4%) and
bruised toenails
(27.3%). • For males, ankle sprains were the most common injury (44.4%), followed closely by blisters (43.2%), bruised toenails (29.2%) and calluses (26.4%). Other foot problems were less prevalent including
bunions
, ingrown toenails, plantarfasciitis, foot stress fractures and others.
Foot-related problems that male and female respondents (male n = 250; female n = 2220) reported were caused by netball activity during the last 12 months
Is Netball Making You Get Blisters?
Find the prevention that suits your blister location best. How? Type in your blister location below and I'll show you the relevant artice(s).
References
Kirk, M.M., Mattock, J.P.M., Coltman, C.E. et al. Do the Footwear Profiles and Foot-Related Problems Reported by Netball Players Differ Between Males and Females?. Sports Med - Open 8, 103 (2022). https://doi.org/10.1186/s40798-022-00495-y
Hopper D, Elliott B, Lalor J. A descriptive epidemiology of netball injuries during competition: a five year study. Br J Sports Med. 1995;29(4):223-228. doi:10.1136/bjsm.29.4.223
Toohey LA, Antcliff A, Drew MK, et al. Epidemiology of injuries sustained in professional Australian netball: A three season cohort study. J Sci Med Sport. 2022;25(4):294-299. doi:10.1016/j.jsams.2021.12.004
Hopper, D. A Survey of Netball Injuries and Conditions Related to These Injuries, Australian Journal of Physiotherapy, Volume 32, Issue 4, 1986,Pages 231-239, https://doi.org/10.1016/S0004-9514(14)60656-5.
Finch C, Da Costa A, Stevenson M, Hamer P, Elliott B. Sports injury experiences from the Western Australian sports injury cohort study. Aust NZ J Public Health. 2002;26(5):462–7. https:// doi. org/ 10. 1111/j. 1467- 842X. 2002. tb003 48.x
Smyth EA, Piromalli L, Antcliff A, Newman P, Waddington G, Weissen-Steiner JR, et al. A prospective study of health problems at the 2018 17/U and 19/U Australian National Netball Championships with comparison of surveillance methodology. J Sci Med Sport. 2020;23(3):215–21. https:// doi. org/ 10. 1016/j. jsams. 2019. 10. 004.
SUBSCRIBE TO OUR NEWSLETTER

Sign up to the newsletter today and you'll become a VIP subscriber, with immediate access to the Vaseline report.
The Vaseline Report – right now

My best tips, tricks and insights


The latest blister news and products

Need to Buy ENGO Blister Patches? No matter where you are in the world, we'll ship your ENGO Patches to...