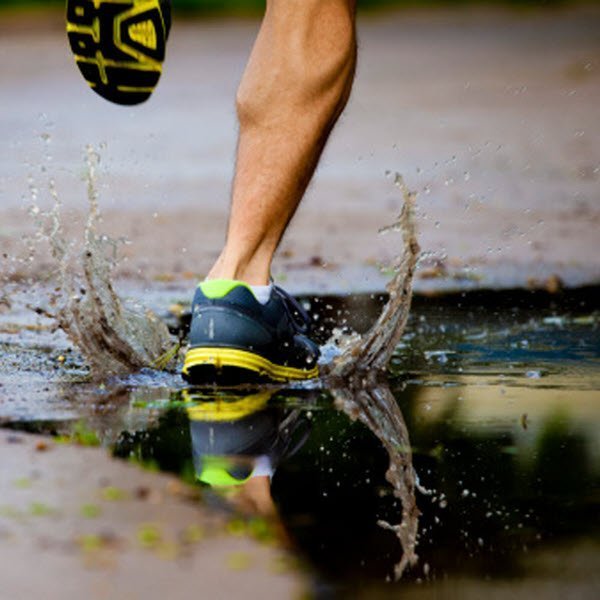 The Running Blister Prevention & Treatment Guide
Runners are highly susceptible to foot blisters. Here are 27 of our best running blister prevention and treatment tips to keep you moving.
Runners are susceptible to foot blisters - there's no two ways about it. Friction and pressure aside, it's the sheer repetition of the activity that makes it so. So, here are 27 of our best running blister prevention and treatment tips to keep you on your feet and moving forward.
A) Blisters By Anatomical Location
B) Types And Stages Of Blisters You Will Encounter
7. Hot-spots – The precursor to a blister: What you can do to stop it before it starts
8. Blister prone – Wait, why do I get blisters when others don't?
9. Blood blisters – How to manage the risks with confidence
10. Deroofed blisters – Worse than an ordinary blister and worth avoiding!
11. Maceration – Not blisters, but maceration is a terrible affliction to avoid
C) Prevention Strategies For Running Blisters
12. Gaiters – Everything you've wanted to know about gaiters, including DIY (Sarah Lavender Smith)
13. Lupants – Another popular one for runners – Do you know these facts?
14. Cushioning – Helps prevent blisters in two ways
15. Blister taping – What you need to know if it's not stopping your blisters!
16. Running shoes – How to choose the best running shoes based on scientific evidence (Ian Griffiths)
17. Skin drying strategies – How do I keep my feet dry?
18. ENGO Blister Patches – Why you can't ignore this product for running blister prevention (& treatment)!
19. Running sock selection – An overview of fipperformance for moisture management
20. Are callouses good or bad – Setting the record straight on this age-old question
21. Double socks (and toesocks) – What this means for blister prevention
D) Blister Treatment For Runners
22. Popping blisters – Should you pop a blister on your foot? When? How? 23. New demo videos included?
24. Blister treatment – How to treat a foot blister – Properly (Hint: It depends on your blister roof)
25. Blister kit contents – Three blister kits giving you different levels of preparednes
26. How to relieve friction – What it REALLY means for blister healing
26. Our best blister treatment resource – An example of blister care on the run and much more
27. Hydrocolloid blister plasters – Where to buy, how they work and the common mistakes to avoid
Bonus Blister Tips
SUBSCRIBE TO OUR NEWSLETTER

Sign up to the newsletter today and you'll become a VIP subscriber, with immediate access to the Vaseline report.
The Vaseline Report – right now

My best tips, tricks and insights


The latest blister news and products

Need to Buy ENGO Blister Patches? No matter where you are in the world, we'll ship your ENGO Patches to...

Fixation tapes, like Fixomull Stretch, are one of many tapes used in blister prevention. They also have the important task...