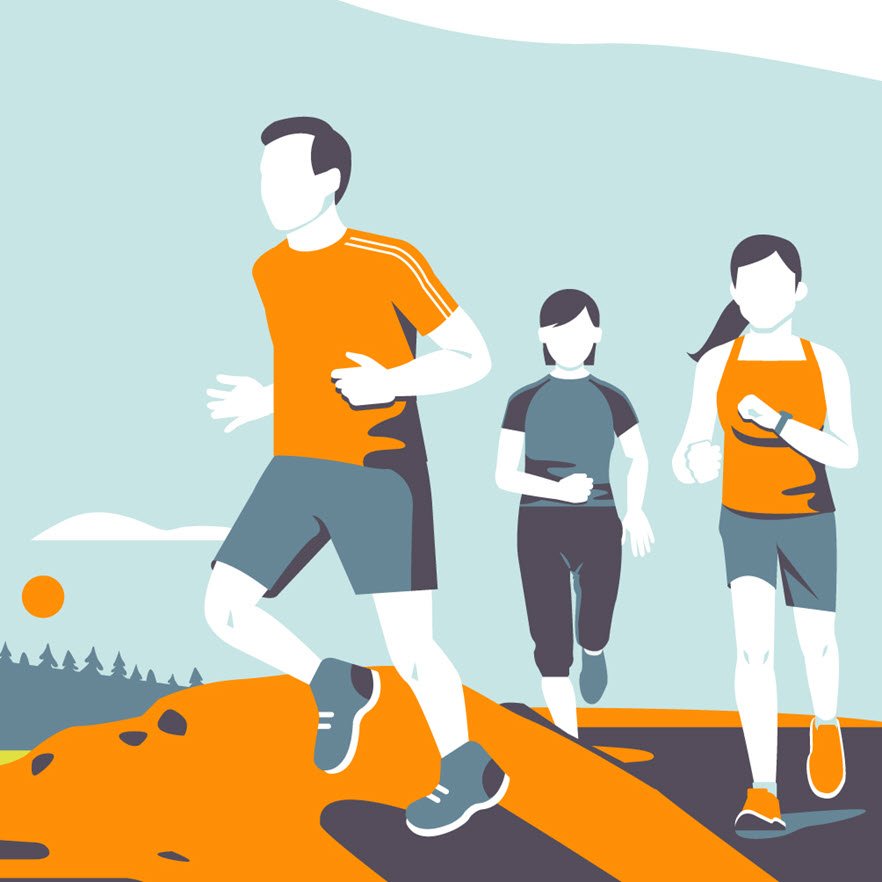 Running Blisters Are A Common Injury [Research]
Would you believe me if I told you running blisters are actually THE most common injury in running? Here's the research to prove it.
Running-induced blisters can see you laid-up for days, or running in pain and no longer enjoying yourself. If you're a competitive runner, they can interrupt your training plan and impact race-day performance. Many is the time that a runner has emailed me asking if, just a week before their event, whether they should stop their training to give their blister time to heal; or carry on and just hope it doesn't get worse and be a big issue on race day.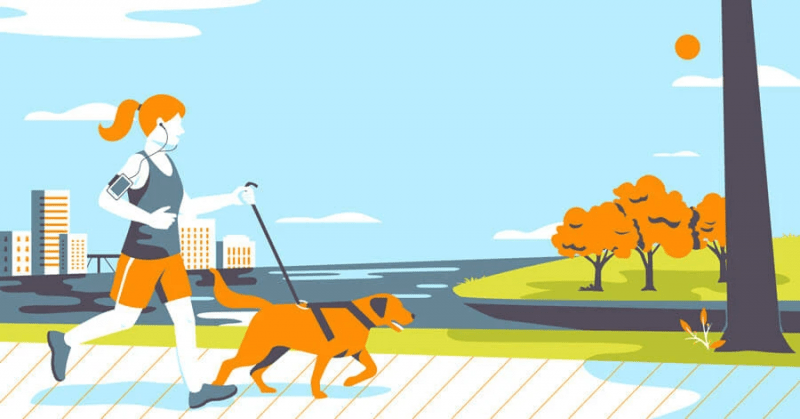 How Common Are Foot Blisters in Running?
Races are a convenient situation to determine blister incidence. But it depends on how blisters are reported. For example, one study showed a relatively low incidence in blisters with just 8% of runners getting blisters during a 7-stage 212km trail race in Nepal in 2014/15/16. However, not all runners with blisters were counted - just the ones who sought medical attention. In other words, there was an additional unknown number of runners who self-managed their blisters rather than seek medical attention) . Similarly, 9.1% of runners sought medical attention at the end of a 65km trail running race in Italy for blisters and 10% of runners suffered blisters severe enough to require medical attention during the 1999 Everest marathon (high altitude) .
Here Are Some More Foot Blister Incidence Stats For You To Consider
16% of runners during a 10 mile race
16.7% of runners during a 190km 3-day ultramarathon in Yukon, Canada. However, it isn't clear whether abraded blisters were counted as blisters: "Approximately two-thirds of the participants were treated for abrasions and/or blisters."
26.1% of runners during 5-Day 219km ultramarathon in Spain in 2010
39% of marathon runners
70% of runners during a self-supported 225km ultramarathon in Spain (2010 and 2011)

31% after stage 1 (~37km)
50% after stage 2 (~45km)
68% after satge 3 (~43km)
70% after stage 4 (~60km)
no data at end of stage 5 (~38km)

74% of runners during RacingThePlanet Desert multistage 240km ultramarathons in 2005-06. Specifically, 16.2% of runners suffered severe blisters causing them to withdraw, while 57.8% of runners suffered less severe blisters not causing them to withdraw
76% of the participants after running 182km over 4 days in Spain and 82% of those runners had multiple blisters
100% of runners suffered blisters during the 2009 Gobi Challenge (Mongolia), a 240km 7-stage desert ultramarathon
Foot Blisters Are The Most Common Running Injury
Knee pain, Achilles tendinitis, lower back pain and ankle sprains are big ones. But do you know the biggest? It's foot blisters! Let's compare blister rates with musculoskeletal injuries within the same study: When blisters impacted race performance of 40% of finishers, the most prevalent musculoskeletal injuries were:
Muscle pain 36%
Cramping 11%
When blisters affected 26% of runners, the most prevalent musculoskeletal injuries were of the:
Knee 7%
Ankle 3%
Achilles 3%
Hip 1%
Cramps 1%
When blisters effected 74% of runners, all musculoskeletal injuries combined effected 41% of runners, specifically:
Tendonitis 22%
Sprains 5%
Strains 4%
Bursitis 3%
Other 7%
The Most Concerning Running Blister Injury Statistic
Foot blisters are associated with a 50% increased likelihood of suffering an additional training-related musculoskeletal injury!13 Probably because it changes your running gait, either subtly or not-so-subtly, because they hurt and because you're trying to run without making them get worse. However, the good news is ... there is a way to beat the blister odds. No matter what kind of running you do. Focus on the anatomical location of your blister. Find the best prevention for that blister location. And always have it in place when you run, especially during races.
If you're not sure where to start, either:
Search this site for your blister location
Join Fix My Foot Blisters Fast and I'll take you right to the information you need
See your podiatrist and get your very own blister plan
References
Dawadi S, Basyal B, Subedi Y. Morbidity Among Athletes Presenting for Medical Care During 3 Iterations of an Ultratrail Race in the Himalayas. Wilderness Environ Med. 2020;31(4):437-440. doi:10.1016/J.WEM.2020.08.001
Vernillo G, Savoldelli A, La Torre A, Skafidas S, Bortolan L, Schena F. Injury and Illness Rates during Ultratrail Running. Int J Sports Med. 2016;37(7):565-569. doi:10.1055/S-0035-1569347/ID/R5186-0026
Buckler DGW, O'Higgins F. Medical provision and usage for the 1999 Everest marathon. Br J Sports Med. 2000;34(3):205-209. doi:10.1136/BJSM.34.3.205
Pasquina PF, Griffin SC, Anderson-Barnes VC, Tsao JW, O'Connor FG. Analysis of Injuries From the Army Ten Miler: A 6-Year Retrospective Review. Mil Med. 2013;178(1):55-60. doi:10.7205/milmed-d-11-00447
Graham SM, Martindale RJJ, McKinley M, Connaboy C, Andronikos G, Susmarski A. The examination of mental toughness, sleep, mood and injury rates in an Arctic ultra-marathon. https://doi.org/101080/1746139120201733670. Published online 2020. doi:10.1080/17461391.2020.1733670
Scheer BV, Murray A. Al andalus ultra trail: An observation of medical interventions during a 219-km, 5-day ultramarathon stage race. Clin J Sport Med. 2011;21(5):444-446. doi:10.1097/JSM.0b013e318225b0df
Mailler-Savage EA, Adams BB. Skin manifestations of running. J Am Acad Dermatol. 2006;55(2):290-301. doi:10.1016/j.jaad.2006.02.011
Costa RJS, Snipe R, Camões-Costa V, Scheer V, Murray A. The Impact of Gastrointestinal Symptoms and Dermatological Injuries on Nutritional Intake and Hydration Status During Ultramarathon Events. Sport Med - Open. 2016;2(1):1-14. doi:10.1186/S40798-015-0041-9/FIGURES/4
Krabak BJ, Waite B, Schiff MA. Study of injury and illness rates in multiday ultramarathon runners. Med Sci Sports Exerc. 2011;43(12):2314-2320. doi:10.1249/MSS.0b013e318221bfe3
Scheer BV, Reljic D, Murray A, Soures Costa RJ. The Enemy of the Feet Blisters in Ultraendurance Runners. J Am Podiatr Med Assoc. 2014;104(5):473-478.
Graham SM, McKinley M, Chris CC, et al. Injury occurrence and mood states during a desert ultramarathon. Clin J Sport Med. 2012;22(6):462-466. doi:10.1097/JSM.0B013E3182694734
Hoffman MD, Fogard K. Factors related to successful completion of a 161-km ultramarathon. Int J Sports Physiol Perform. 2011;6(1):25-37. doi:10.1123/ijspp.6.1.25
Bush R, Brodine S, Shaffer R. The association of blisters with musculoskeletal injuries in male marine recruits. J Am Podiatr Med Assoc. 2000;90(4):194-198.
SUBSCRIBE TO OUR NEWSLETTER

Sign up to the newsletter today and you'll become a VIP subscriber, with immediate access to the Vaseline report.
The Vaseline Report – right now

My best tips, tricks and insights


The latest blister news and products

When it comes to flexible tapes used on the feet for preventing blisters, there are two standout options. The first...