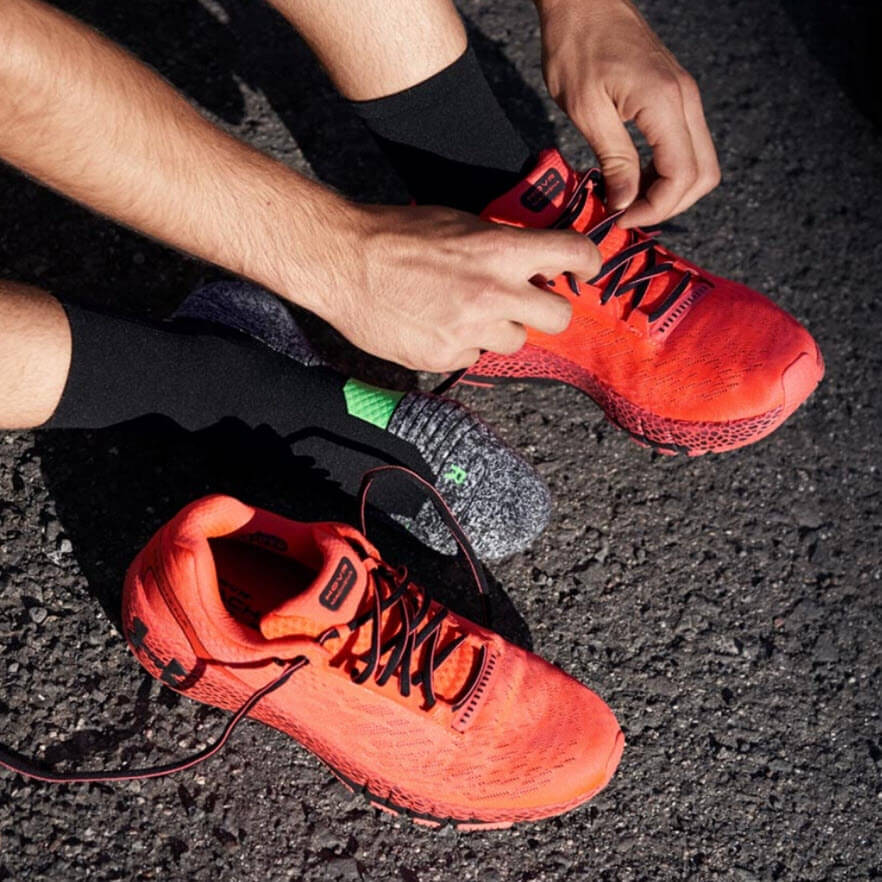 Luke's Complex Ball-Of-Foot Hotspot Case Study
Luke's training for his first marathon. He's tried 3 pairs of shoes but is still getting hotspots under his feet. Read Luke's complex hotspot case study.
Luke purchased some Engo patches for blisters under the ball of his feet. While they helped somewhat, he was still having trouble. This is a long rather complex case study, but there are some really great questions and teaching points in here. So thanks for the question Luke! I'm sure there are people out there who can relate to your frustration and will benefit from your hotspot case study
Luke's marathon training / hotspot / shoe comfort issue
Thanks for the patches. They worked… sort of. I'm after some advice because blisters are causing me a lot of frustration.
I recently decided to train for my first marathon. I was running 5km in dodgy $15 trainers from Target. I decided I should get some proper running shoes, so invested in a high quality pair, professionally fitted at Athlete's Foot. They felt like running on clouds compared with my old trainers, until I got to about 2km into my first run.
I started to get hot spots on the balls of my feet, and by the end of my 5km it was unbearable and a very large blister felt inevitable if I kept going. I took the shoes back to Athlete's Foot, got re-fitted, and swapped them for a new pair. Still, hot spots. I also bought running socks but that made no difference.
That's when I bought your patches. They definitely reduced the hot spots considerably, but I could still feel them after 5 or 6km, which is a problem if I plan on doing 42km. I then took my old $15 trainers for a run, and had no issues whatsoever (even though they felt much less comfortable).
I took the shoes back and got a 3rd pair. A size smaller, and narrower; my theory being the movement inside the shoe was caused by the shoe being too big. Again, hot spots this morning (albeit without your patches).
I'm extremely frustrated and completely at a loss as to what's causing this. Your patches reduced the hot spots considerably, but I still noticed them.
Should I abandon proper running shoes and stick with my dodgy trainers? Should I try installing more patches on my new shoes and hope my feet harden up? Maybe strap my feet? 2 pairs of socks? Softer inner-soles? I've run decent distances in the past and never had this issue, but right now it's kinda driving me crazy. If you have any advice, I'd really appreciate it.
Luke
I'm sure I can shed some light on Luke's hotspot case study with these resources.
Wrapping up
What did you learn from Luke's hotspot case study?
SUBSCRIBE TO OUR NEWSLETTER

Sign up to the newsletter today and you'll become a VIP subscriber, with immediate access to the Vaseline report.
The Vaseline Report – right now

My best tips, tricks and insights


The latest blister news and products

Need to Buy ENGO Blister Patches? No matter where you are in the world, we'll ship your ENGO Patches to...