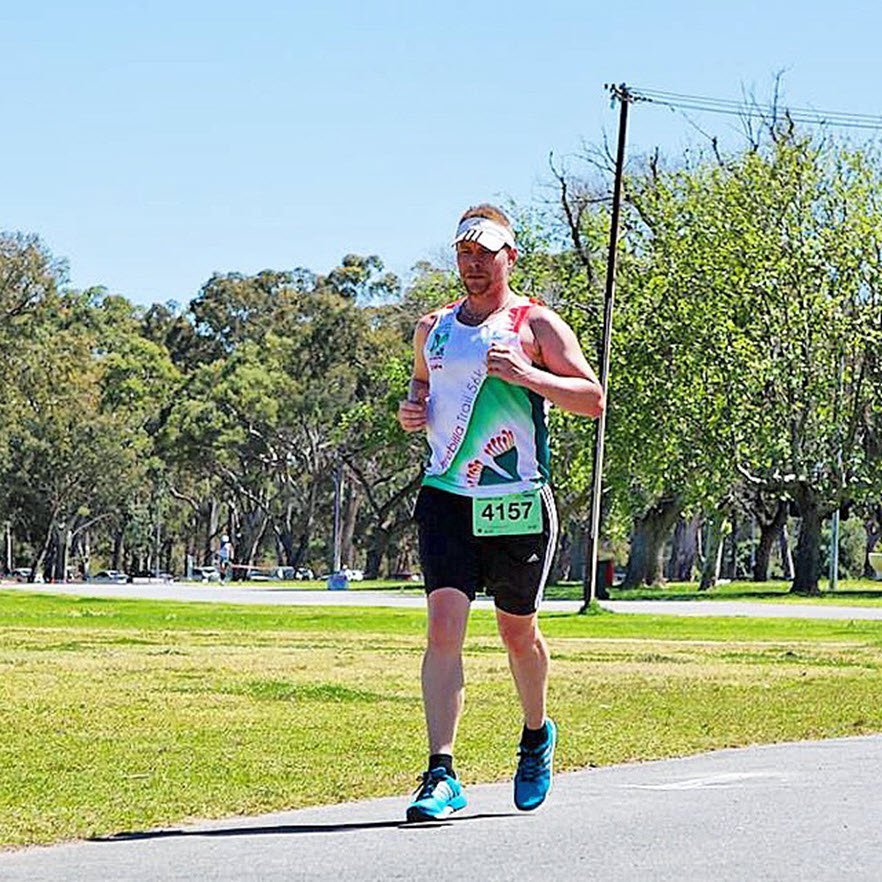 Matt's Blister Treatment Example
After enduring a scorching bitumen surface for 135km, I had two 20 cent coin-sized blisters under my right forefoot. Read Matt's blister treatment case study.
After enduring a scorching bitumen surface for 135km, I had developed 2 x 20c coin-sized blisters under the forefoot of my right foot. Unfortunately Rebecca was not on site at this point (7pm) so my only option was to self manage. After all the various, typical 'blister remedies' suggested by the collective experience on the track, it become such an issue I could not even stand on it, let alone move.
My race was done!
Next morning after throwing in the towel, I was convinced by another runner to go see Rebecca at 8am when she returned. Certain that it wouldn't make any difference, I hobbled my way over to her tent to present my dilemma.
At 8:10am, Rebecca had finished with my foot. I stood, and could noticeably tell the difference immediately. I could walk!
So I decided to shuffle around for one lap to test it out. By the back straight I was unable to feel any discomfort in the area and had returned to a full run.
Without Rebecca's treatment, my race was over.
In the final 3.5hrs of the race, I was able to put on another 34km to the tally due the treatment.
Here's What We Did
I lanced Matt's blisters with a scalpel blade.
As far as blister treatment is concerned, how you treat a blister depends on the integrity of the blister roof. So we took these from intact blisters (which means they're sterile) and turned them into torn blisters (which means opening them up to the possibility of infection). This might not always be the best course of action. But I thought it was the best thing to do in Matt's situation and relatively safe due to:
the blister location
the amount of blister fluid
the degree of pain
the job ahead for Matt's foot
and the relatively clean conditions
Betadine (antiseptic) was applied and a Primapore island dressing. Both of these are for infection control.
To reduce pressure, I put a felt pad with a cut out where the blisters were.
And to reduce friction, I put a rectangle ENGO Patch on Matt's insole. Read this to understand what it means to reduce friction for less pain and faster blister healing.
When he passed by the tent on the next lap, he was grinning from ear to ear (which is pretty normal for Matt)!
SUBSCRIBE TO OUR NEWSLETTER

Sign up to the newsletter today and you'll become a VIP subscriber, with immediate access to the Vaseline report.
The Vaseline Report – right now

My best tips, tricks and insights


The latest blister news and products

Need to Buy ENGO Blister Patches? No matter where you are in the world, we'll ship your ENGO Patches to...