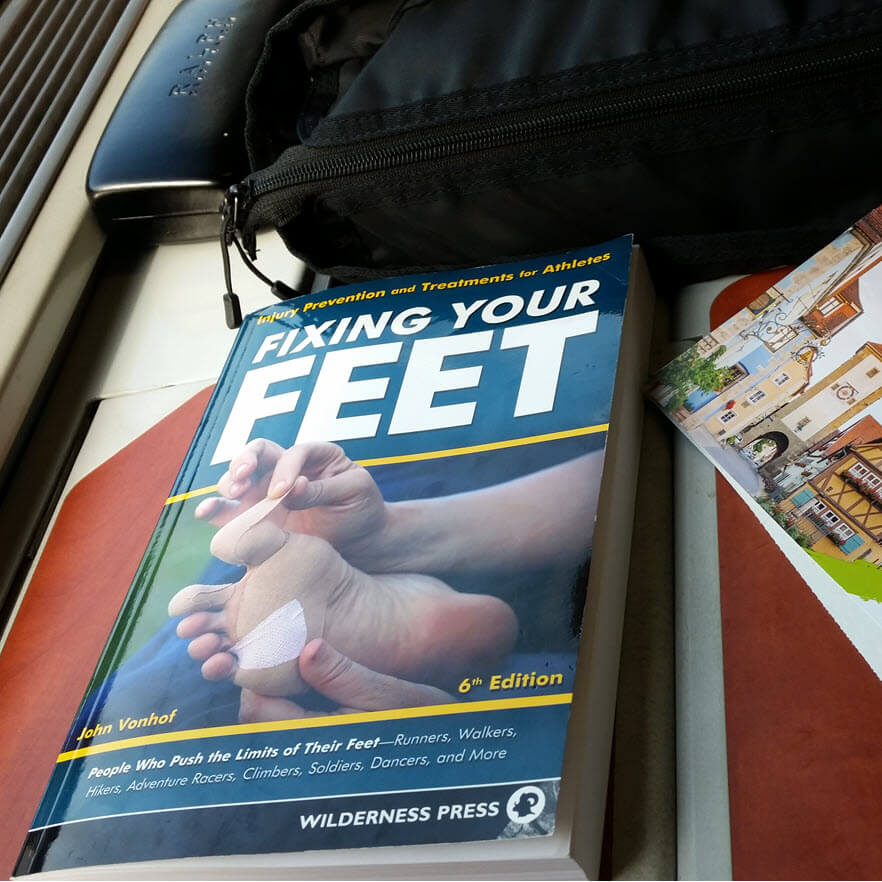 Fixing Your Feet (6th Ed) by John Vonhof
John Vonhof's 6th edition of Fixing Your Feet is now available. If you're serious about foot care in your active lifestyle, add this book to your library.
Unless you've been living under a rock for the past few months, you'll know that John Vonhof's 6th edition of Fixing Your Feet is now available worldwide. It's the undisputed foot care bible. Athletes of any persuasion, plus anyone involved in foot care owe it to themselves to add this book to their collections. My copy came all the way through Europe with me!John invited me to write the foreword to his book. I was honoured to, to say the least. Here are some excerpts.
Foreword
With a quarter of the body's bones, the feet are sophisticated pieces of architecture. Each foot is an intricate network of bones, muscles, tendons, ligaments, nerves and skin. Quite simply, they are a mechanical marvel. But the demands of an active lifestyle can exceed their ability to remain uninjured. At some stage, they will let you know enough is enough.Athletes recognise the importance of happy and healthy feet to their enjoyment and success in their chosen activity. There is a healthy respect there. Treat your feet well and the sky is the limit. Ignore or mistreat them and they'll provide an unending mental and physical strain that will threaten not only your result, but your very ability to finish.
A healthy respect
In spite of a healthy respect, many athletes don't know how to do foot care. In my experience, foot care falls down in one of three areas. Either preventive foot care is ignored or inadequate. Troubleshooting is confused, limited to whatever is on hand and often counterproductive. Or treatment is rushed and disorderly, again, limited to the inadequate array of supplies on hand.For 15 years, John has worked tirelessly in educating athletes on all matters feet. As a retired paramedic and emergency room technician, and an ultrarunner himself, he has both the background and the experience to offer expert insight and advice on foot care. John volunteers at some of the most epic races around the world and treats athletes from beginner to elite. We talk regularly about our shared interest, foot blisters. He's seen his fair share. Make no mistake, many athletes would not have seen the finish line had it not been for his efforts.
Wide reach
John is only one man. Yet the reach of his teachings is wide, thanks in no small part to his book, Fixing Your Feet – Injury Prevention and Treatments for Athletes. Now in its 6th edition, Fixing Your Feet cements its position as "the bible" for active people of all persuasions. With information on almost every foot care product that exists, and many I've never heard of, his book is a worldwide favourite on the subject for a reason. John uses his vast experience in managing feet in race situations and talking to runners about their experience to provide valuable practical advice in an easy-to-understand format. In this new edition, there are new sections on … which are not to be missed.Having a healthy respect for your feet is one thing. Knowing how to treat them right is another. Quite simply, if you're interested in looking after your feet better, so you can enjoy your sport and achieve to your potential, this book is required reading and an essential piece of your kit.
The 6th Edition
Compared to the previous edition, the 6th edition has an updated section on blister causes and management that is worth the purchase in itself. Here's a preview of John's new blister prevention paradigm (below).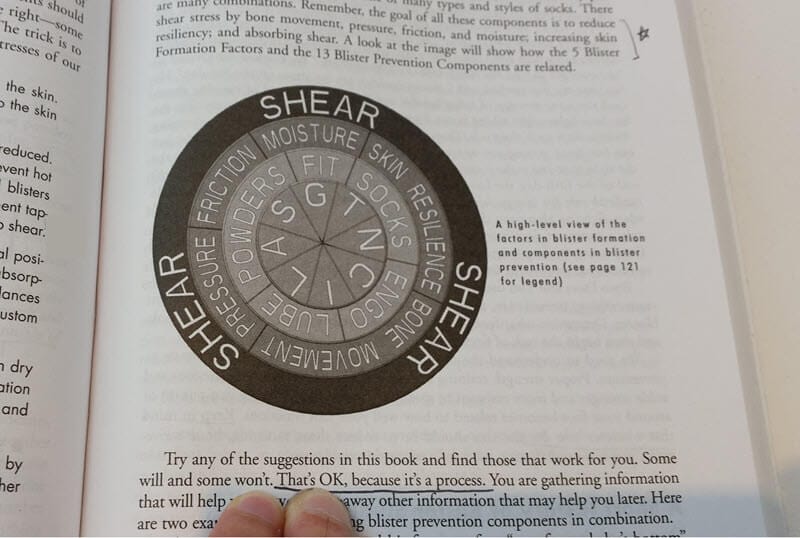 The new paradigm (page 123) of Fixing Your Feet 6th Edition
Plus there are sections on everything from blister kits to numb toes; socks to foot massage; lacing techniques to crew support.As Molly Meldrum would say, "Do yourself a favour" and grab yourself the paperback or ebook version of Fixing Your Feet (6th ed) now on Amazon.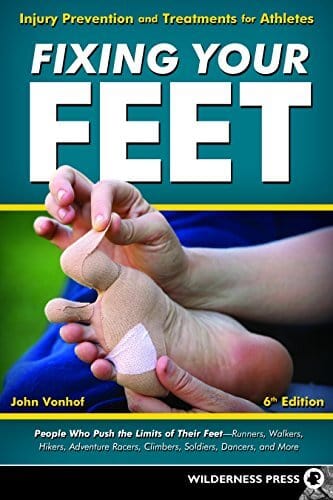 Fixing Your Feet: Injury Prevention and Treatments for Athletes
By John Vonhof
BUY ON AMAZON
SUBSCRIBE TO OUR NEWSLETTER

Sign up to the newsletter today and you'll become a VIP subscriber, with immediate access to the Vaseline report.
The Vaseline Report – right now

My best tips, tricks and insights


The latest blister news and products

When it comes to flexible tapes used on the feet for preventing blisters, there are two standout options. The first...