FREE shipping to United States for orders over $50
Spenco 2nd Skin Squares are formulated with a unique hydrogel to deliver instant relief and expedite healing. These flexible and adhesive squares create a protective barrier over wounds, blisters, cuts, burns, and abrasions. They effectively absorb excess moisture, reduce pain, and minimize inflammation, promoting faster healing and preventing infection. They are hypoallergenic and offer a custom fit, making them a great choice for providing optimal care and tending to a variety of skin issues.
Medical-grade gel material made mostly from water.
Squares need to be taped over to hold them in place - Fixomull Stretch Tape is a great option for this!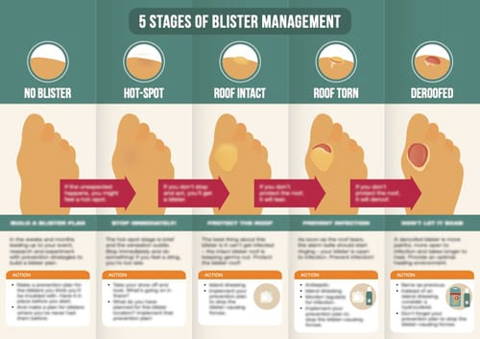 Special Offer
Buy this product right now and you'll also receive a copy of the 5 Stages of Blister Management download, for FREE!
This product has no reviews yet.